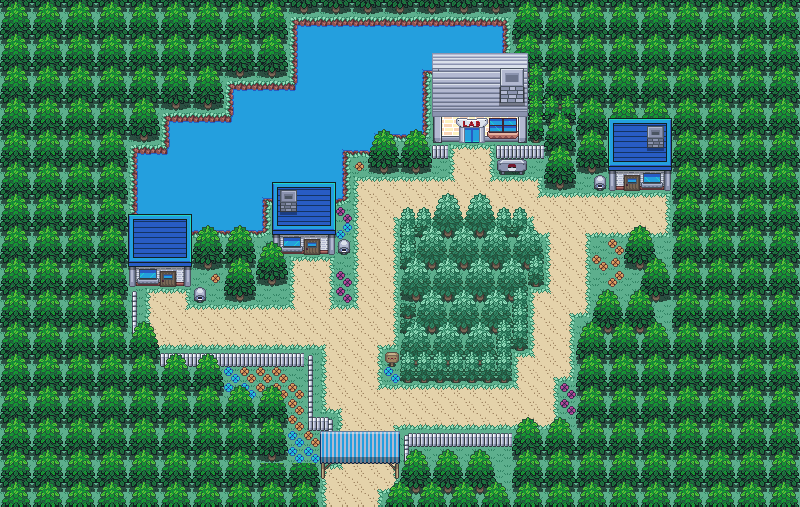 Top-Down Rpg Pokemon Inspired Tileset
A downloadable asset pack
Hi! It's me Aarya, I have made yet another Pokemon Inspired Tileset and this one is just way more value and better than the previous one!
It contains the base grass
Dirt and many other paths
3 types of waters
1 Elevation
Bush
A TON of buildings and they are unique
14 Tress!
And a lot of misc. stuff like lampposts, mailboxes, signs, etc.
Purchase
In order to download this asset pack you must purchase it at or above the minimum price of $1 USD. You will get access to the following files:
Pokemon inspired 16bit Tileset!
79 kB
Comments
Log in with itch.io to leave a comment.
hi, does this tile have the indoor?
nice job, it is really beautiful
Hey there Skylar! I hope you are having a wonderful day, thanks for the lovely comment, it really motivates me into continuing this, haha, more coming soon :)
Hi ! I've purchased this tileset :) Can you make Cave & Graveyard in this same style ? Thx in avdance, very nice work !
Hey there seli!
I am actually simultaneously working on 3 different tilesets, they will be released shortly!
Also, I would love to work on a cave and graveyard tileset! Definitely in my to do list! :)
I like to know what rpg maker I can use this tileset.
hey there!
You can use this tileset in pretty much any RPG maker as long as you are resizing it, for example in RPG maker xp, the engine is 32x32, then all you need to do is open this tileset in an image editing software and then double it's size, :)
Please leave your opinions and/or suggestions